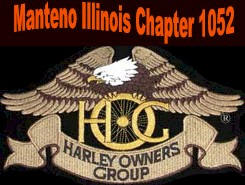 Modular Cabinets
---
Platinum Series - Cabinets with drawers

Single Drawer Access
240 Cabinet Series

Our Safteylink system is included on all Lyon modular drawer cabinets carrying the 240 series prefix in the catalog number. Safteylink automatically locks unopened drawers in place when one drawer is pulled out - preventing accidental tipping an potential for injury. 240 Series cabinets also include standard lock that secures entire cabinet.
Multiple Drawer Access
241 Cabinet Series

Customers who want access to multiple drawers in the same cabinet simultaneously should order catalog numbers with the 241 Series designation. See page 105 under Locking Systems. Cabinets include standard lock and anchoring kit.
---
Mobile Computer Cabinet
Now, house your terminal, keyboard, printer and paper in this new affordable mobile cabinet. Designed for industrial, automotive and institutional applications, each cabinet rolls easily on 3-1/2" Dyna-Tred Casters (2 swivel-braking, 2 fixed). Tops feature back and end stops to hold supplies in transit. Keyboard tray slides out for 100% access. Opening in panel provide access for power cables and hook-ups. Size overall 27"w x 24"d x 48"h.
No. 3050 - Available with lock
| | |
| --- | --- |
| | Available in Dove Gray (DD), Putty (PP), Wedgewood (BB). Specify color by using two prefix letters |
---
Pre-engineered Sky-Wal Units for Modular Drawer Workstations
---
Now, combine the ergonomic features of Lyon Sky-Wal components with the versatility and convenience of Modular Drawer Workstations. Choose from six pre-engineered Sky-Wal units with different Modular Drawer Workstations configurations to create work areas ideally suited to your operations and workers.

Some components included are: tool trolleys that roll across the full width of each work station, putting tools within easy reach; light fixtures to illuminate the entire work surface evenly; adjustable shelves with shelf lips that allow four different positions (12° up, even and 15°, 30° down ) to hold tools, manuals, instruments and other items at different angles; tote bars, providing clip rails for removable plastic bins that hold a variety of parts and other articles (plastic bins won't rust, rot or corrode and resist most solvents); and, chrome finished wire shelf fences tha allow upright storage of reference materials along the length or width of shelves.

Electrical Raceways provide a convenient 6-outlet, power source at the work surface. Document Storage Cabinets deliver a generous, lockable storage area above the work surface.
Sky-Wal Frame Packages
Attach to Lyon modular drawer workstations to accommodate Sky-Wal components. All hardware included.
No. 79321 - For 60"w workstation.
No. 79322 - For 72"w workstation.
Sky_Wal Units with Raceway and Cabinet
Includes frame package, toll hanger assembly with tool trolley. Light mounting bar and light fixture, two 12" deep shelves with shelf lips, two 1-1/2" deep tote bars, three 4" x 4" x 2" high plastic bins, three 4" x 6-1/2" x 3" high plastic bins, four 6" x 9" x 5" high plastic bins, six 12" deep chrome finished wire shelf fences, electrical raceway and lockable, document storage cabinet.
No. 79434 - 60" wide.
No. 79435 - 72" wide.
Sky-Wal Units with Electrical Raceway
Includes frame package, tool hanger assembly with tool trolley, light mounting bar and light fixture, two 12" deep shelves with shelf lips, tow 1-1/2" deep tote bars, three 4" x 4" x 2" high plastic bins, three 4" x 6-1/2" x 3" high plastic bins, four 6" x 9" x 5" high plastic bins, six 12" deep chrome finished wire shelf-fences and electrical raceway.
No. 79432 - 60" wide
No. 79433 - 72" wide
Standard Sky-Wal Units
Includes frame package, tool hanger assembly with tool trolley, light mounting bar and light fixture, two 12" deep shelves with shelf lips, two 1-1/2" deep tote bars, three 4" x 4" x 2" high plastic bins, three 4" x 6-1/2" x 3" high plastic bins, four 6" x 9" x 5" high plastic bins - and, six 12" deep chrome finished wire shelf-fences.
No. 79430 - 60" wide
No. 79431 - 72" wide
Color Information: These items only available in: Wedgewood Blue (All steel components) Unless otherwise noted, all Sky-Wal components are only available in Wedgewood Blue